Tofino visitors, meet Hotel Zed
Zed Tofino
There's nowhere else in the world quite like Hotel Zed Tofino. This swanky love letter to the 70's is a rainbow dream amongst the serene Tofino rainforest.
Hotel Zed is the best place to stay in Tofino for any rebels seeking a truly unordinary experience. With a sunken living room for chilling, a mini disco for dancing, an actual psychic's den for dreaming and the world's first bike path that takes you right through the lobby, there is no other Tofino resort like Hotel Zed.
We're located just five minutes by foot from world-famous Chesterman's Beach, but we're located right on the Inlet with exclusive access to the Inlet and the bird sanctuary.
Inside, guests can dine, drink and enjoy happy hour at ROAR, boogie in our mini disco with the light-up dance floor and sequin walls, or search for our hidden arcade. You'll never, ever get bored at Hotel Zed.
Photo Gallery
Where the heck is Hotel Zed located in Tofino?
Hotel Zed Tofino is located along the Tofino Inlet, a ten minute walk from Chesterman Beach and a short five minute drive or ten minute bike ride from beloved shops, restaurants and bars in town. We're also just a ten minute drive north from Long Beach, an iconic Tofino attraction where you can stroll, surf, swim and sunbathe.
Crash in These Pads
Hotel Zed Tofino has some of the weirdest and most wonderful rooms in town. No matter which one you choose, you're in for more than a good night's sleep—our pads are experiences in and of themselves.
All the comforts of home, if your home was weird.
We've all been there. You check into a hotel, get settled in your room, and come to a horrific conclusion: there's nothing to do here! Hotel Zed amenities turn your stay into play so you'll never be bored during your trip.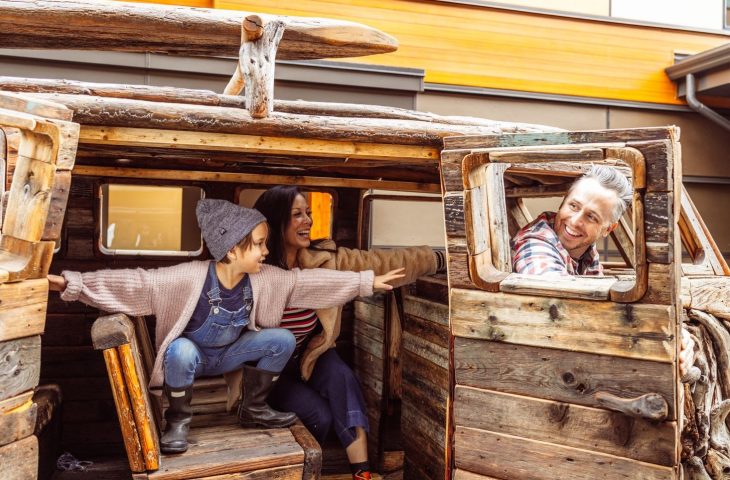 Tofino
Custom-made driftwood VW bus
You read that right. We have a totally interactive replica of a vintage VW bus at our Tofino hotel! When we say "totally interactive," we mean totally interactive. Everything from the pedals to the door handles to the dash was crafted by local artist Alex Witcombe of Drifted Creations to be super realistic. Have you ever wondered what a to-scale engine would look like if it were made out of driftwood? No?! Well maybe you're curious now that we mention it…so you should come check it out! This is one of our most popular photo ops for children, pets, families and full-grown adults.
ROAR
Live Fire Restaurant and Bar
It's the waves crashing and raging flames. It's the roar of a rebellious nature.
Escape to Hotel Zed's very own ROAR, where we cook with live fire and quality, local ingredients are at the centre of everything we do.
Enjoy locally made coffee, pastries and meals at Hotel Zed's on-site coffee shop. You're welcome to enjoy your coffee and goodies in our sunken living room, at the playground, in the retro office or using any of our amenities. Dogs welcome! Or, take it to-go and explore Tofino! ROAR Coffee & Shop also sells merch and unique gifts crafted by local artisans.
Tribal Park Allies
The Tribal Parks Allies are a community of businesses committed to supporting the Tla-o-qui-aht First Nation's vision of achieving a socially and ecologically just conservation economy, where every dollar spent supports the ecological protection and restoration of the Tribal Parks ancestral gardens and the resurgence of Tla-o-qui-aht culture and governance.
It is important to us here at Hotel Zed that visitors to Tofino understand the history of guardianship and activism in this beautiful land that we all enjoy. So many tourists come in and out of this vibrant place and don't learn more about the significance of these lands.
When you stay with us you will find a copy of a story in your room called, ʔiisaak in the Garden (Respect in the Garden). We commissioned this story in partnership with three local writers: Gisele Martin of the Tla-o-qui-aht Nation; Ian Gill, the CBC environmental reporter at the time of the Clayoquot Sound uprising; and Joanna Streetly, Tofino's inaugural Poet Laureate. We hope you take the time to curl up with this story while you are here as it will give you a deeper connection to the history of Tofino and the land in which you are a guest.
Hotel Zed is committed to being Tribal Parks Allies and as part of this commitment we ask our guests to contribute 1% of their bill to the Tribal Parks Allies Program so the Tla-o-qui-aht Nation can continue the restoration and guardianship of their lands.
Learn more about Tribal Parks Allies and how you can support them by visiting their website.
ʔuuščakšiƛʔick (Thank You)
Proudly Rainbow Registered
We're Rainbow Registered!
All of our Hotel Zed and ROAR properties are proud to be Rainbow Registered.
Pride is so much more than a flag at Hotel Zed…although we have those, too. We are the first hospitality chain to be fully Rainbow Registered across all locations, and we hope to inspire others to follow suit.
This national accreditation is granted by Canada's LGBT+ Chamber of Commerce (CGLCC) to businesses and organizations who meet a stringent set of standards to ensure 2SLGBTQIA+ folks feel welcome, safe and accepted.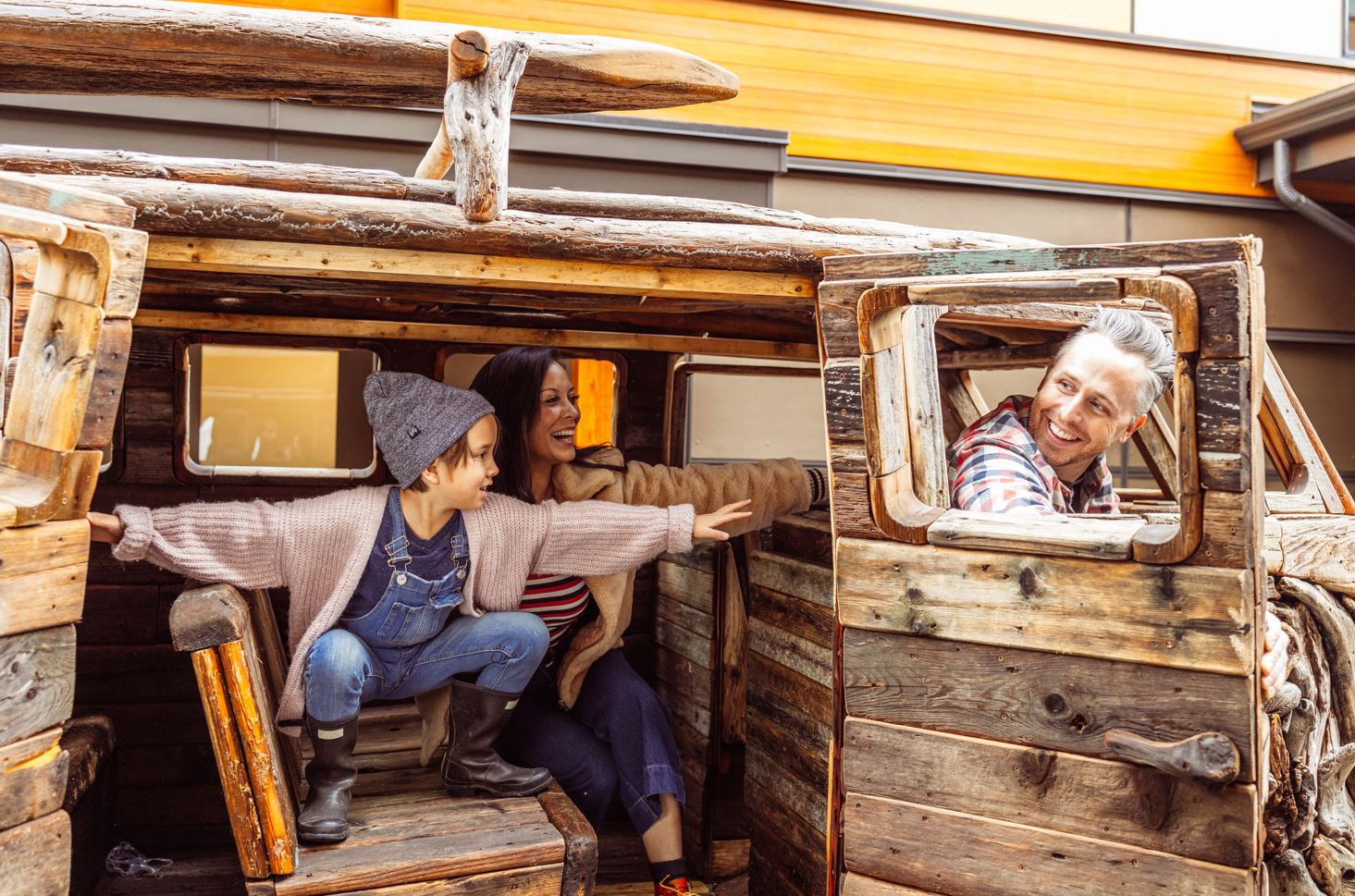 Book your stay
Ready to make Hotel Zed your new favourite destination? Fine choice! Check availability and secure your spot in a one-of-a-kind Zed pad today.