All the comforts of home, if your home was weird.
I'm so bored
We've all been there. You check into a hotel, get settled in your room, and come to a horrific conclusion: there's nothing to do here! Hotel Zed amenities turn your stay into play so you'll never be bored during your trip.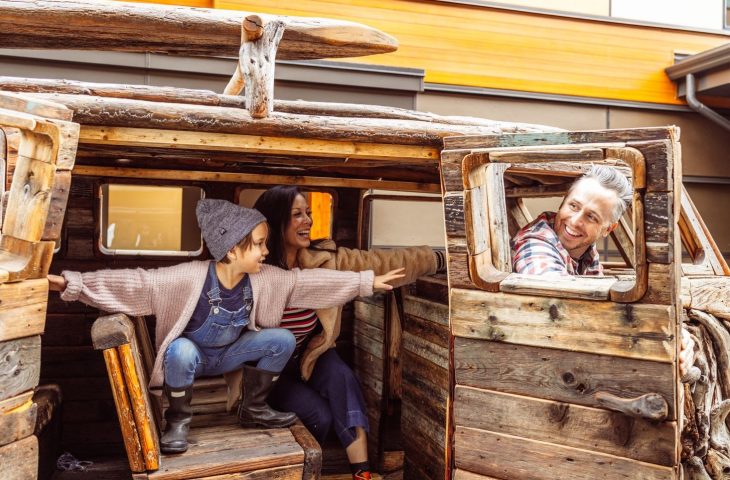 Tofino
Custom-made driftwood VW bus
You read that right. We have a totally interactive replica of a vintage VW bus at our Tofino hotel! When we say "totally interactive," we mean totally interactive. Everything from the pedals to the door handles to the dash was crafted by local artist Alex Witcombe of Drifted Creations to be super realistic. Have you ever wondered what a to-scale engine would look like if it were made out of driftwood? No?! Well maybe you're curious now that we mention it…so you should come check it out! This is one of our most popular photo ops for children, pets, families and full-grown adults.